| | |
| --- | --- |
| | Domain Procedures |


Dispute Resolution Bodies
under gTLDs
Sometimes 'squatting' (people robbing your name without authorization) occurs on the domain linked to your name, surname or trademark:
no worries !
There are quick and cost-effective ways of having back illegally-occupied domains ?
Procedures have purposely been set up to get rid of cybersquatting-linked phenomena connected to gTLDs (generic Top Level Domains) domains. The help of legal experts provides an effective means of defeating the chaos created by this problem.
View the complete Uniform Domain Name Dispute Resolution Policy
General Information
All registrars in the .com, .net, and .org top-level domains follow the Uniform Domain-Name Dispute-Resolution Policy (often referred to as the "UDRP"). Under the policy, most types of trademark-based domain-name disputes must be resolved by agreement, court action, or arbitration before a registrar will cancel, suspend, or transfer a domain name. Disputes alleged to arise from abusive registrations of domain names (for example, cybersquatting) may be addressed by expedited administrative proceedings that the holder of trademark rights initiates by filing a complaint with an approved dispute-resolution service provider.

To invoke the policy, a trademark owner should either (a) file a complaint in a court of proper jurisdiction against the domain-name holder (or where appropriate an in-rem action concerning the domain name) or (b) in cases of abusive registration submit a complaint to an approved dispute-resolution service provider (see below for a list and links).
Principal Documents
The following documents provide details:
Information on Proceedings Commenced Under the Policy
Historical Documents Concerning the Policy
Chronology
Staff Reports
Proposed Implementation Documents (form posted for public comment September 29, 1999)
Public Comments Submitted
(comment period September 29-October 13, 1999)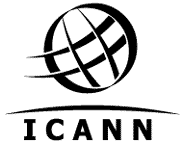 Approved Providers for
Uniform Domain Name
Dispute Resolution Policy
The uniform dispute resolution policy is now in effect. See the implementation schedule for details.
Complaints under the policy may be submitted to any approved dispute-resolution service provider listed below. Each provider follows the Rules for Uniform Domain Name Dispute Resolution Policy as well as its own supplemental rules.
To go to the web site of a provider, click on its name below: